Our home base is provided with all necessities.
All activities take place on the grounds of our partner Eurocamping, a nice and quiet campsite designed for families. We will spend our nights here and enjoy the beautiful views around us. The campsite is located not too far away from some small cities like Durbuy, La Roche – with its famous castle -, and Hotton – with its famous caves. The campsite is also provided with a bar and restaurant, from where the beautiful landscape is visible. These facilities are open from early morning till late at night. The bar occasionally organizes special theme- and music nights, during which it is fun and easy to meet new people.
We welcome everyone to bring their own tent, van or caravan, and to place it on our specially reserved camping spot for the weekend. On demand we can also provide your group with a stay in a farmhouse, cottage or hotel. Contact us for more information about the terms and the possibilities.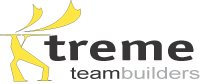 For more information:
NL +31 70 2500 533
B +32 86 455 350

All Inclusive Weekend:
Starting from €170 a person
(group minimum is six persons)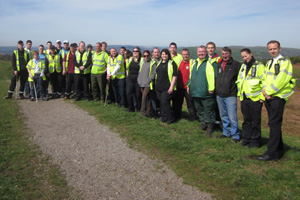 All our activities are designed for groups with a maximum of 25 persons. We guarantee a unique and special program, custom made for your group's needs.
Sign up with your group or team today!